May 18 is proclaimed as Kinship Caregiver Day in WA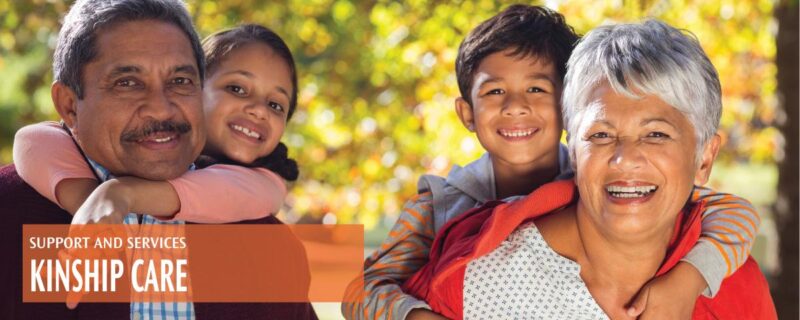 Since 1988, May has been designated nationally as Foster Care Month.
But Washington also chooses one day of the month to recognize kinship caregivers, relatives caring for children who can no longer live in their birth homes.
This year, Washington Gov. Jay Inslee has proclaimed May 18 as Kinship Caregiver Day in the state.
"Grandparents, siblings, aunts, uncles, cousins and other kin are stepping forward in ever-increasing numbers to assume fulltime parental responsibility for children whose parents are unable or unwilling to nurture, protect and appropriately parent their children," Inslee wrote in his proclamation.
It is estimated that for every child in foster care in Washington, at least 12 more are living with relatives. When children are removed from their homes in the state, relatives are always the first legal option for a new home.
"Every day I meet amazing, courageous, selfless people who have chosen to care for their grandchildren, or other relative-children," said Lynn Urvina, Kinship Director for the nationally recognized kinship program at Family Education and Support Services Regional Resilience Center (FESS). The Tumwater-based organization provides more than a dozen parenting-related programs in Thurston, Mason, Lewis and Pierce counties and online.
Lynn became a kinship caregiver 18 years ago and was the first kinship navigator to work for FESS. She has since adopted her granddaughter. About a dozen kinship navigators work around the state; 15 more were approved by the State Legislature to support and help kinship caregivers with the complex child welfare system and sometimes become licensed foster parents.
"The importance of relatives caring for children cannot be overstated," Urvina said. "The child welfare system would be strained even more than it is now without those relatives." Their work often goes unrecognized and support for them lags behind that provided to foster parents.
Seventeen years ago, Urvina helped organize an annual state contest that enables young people in relative care to write and create art about their experience in relative care. The contest has expanded to include kinship caregivers. Those judged the most outstanding receive various financial and other awards. The winners are also recognized at an annual ceremony in their honor, often attended by Washington's first lady, Trudi Inslee.
Relative caregivers and children alike have poured their hearts' experiences into their entries.
"Since my grandbabies have been in my home, I have had the opportunity to watch them as they grow (as they) continue to go to counseling," wrote one grandmother for the 2021 contest. "I have watched them mending and healing with each day, and know they have food, a warm home, and unconditional love and support."
In another 2021 entry, 12-year-old Oshaun wrote, "I think in my opinion every kid needs a safe place and environment to live and this safe environment for me was my grandma's."
This year, winners will be honored at a virtual ceremony on July 14.