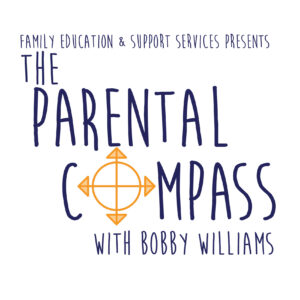 The Parental Compass with


Bobby Williams
The Parental Compass was launched by Family Education & Support Services to provide all parents with access to evidence-based parenting information, ideas and on-the-ground resources. It is our goal to help parents build the skills, tools and confidence they need to be the best parents they can be.
Are you a Foster Parent in need of Foster Parent Training Hours?
Earning Foster Parent Training Hours is quick and easy! Just listen to our podcast on the platform of your choice, select the episode(s) from the list and submit.
Foster Parents, Click the button below to access our survey portal.