About Basic Needs
Every family's needs are different. The Basic Needs Navigator at Family Education & Support Services helps families to meet their basic needs through a variety of direct assistance services. These include limited free diapers through our partnership with Dry Tykes, Wet Wipes, School Supplies through the Little Red School House, and other forms of limited direct assistance.
If you are in need of specific direct assistance, please contact us. Keep in mind that our resources are limited and services are only available on a case-by-case basis.
Contact FESS for assistance or more information at 360-754-7629
Basic Needs Assistance Programs
Thank You to our Basic Needs Partners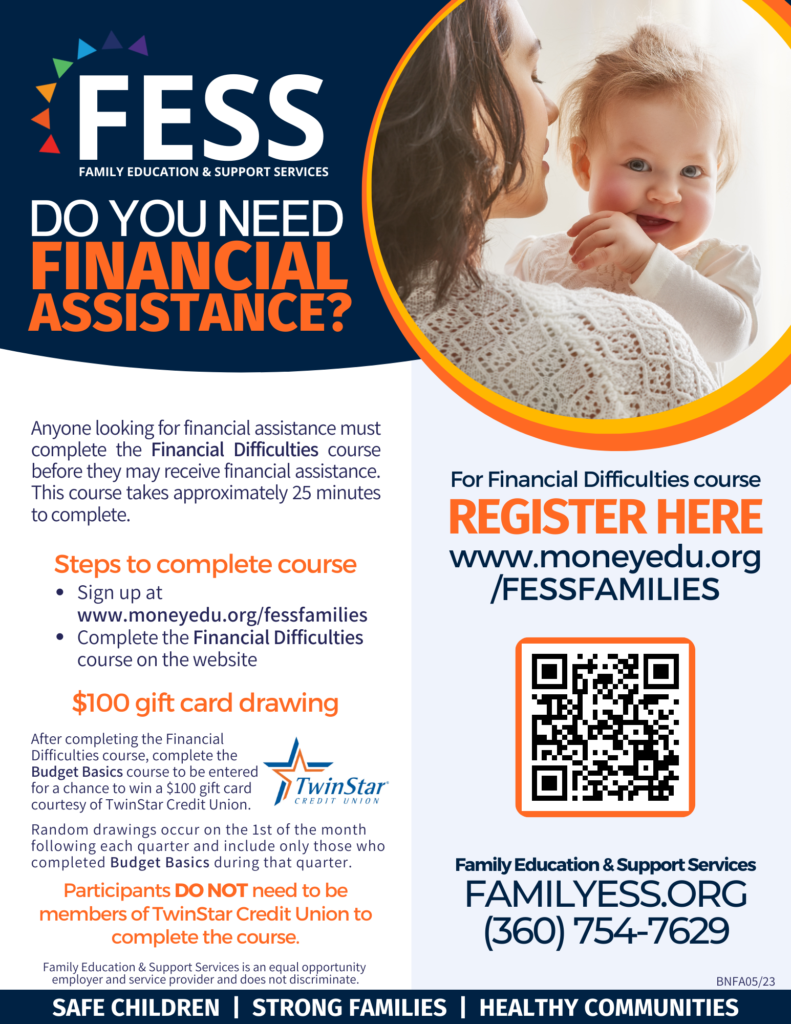 Anyone looking for financial assistance must complete the Financial Difficulties course before they may receive financial assistance. this course takes approximately 25 minutes to complete. Steps to complete course: sign up at www.moneyedu.org/fessfamilies complete the Financial Difficulties course on the website. After completing the Financial Difficulties course, complete the budget basics course to be entered for a change to win a $100 gift card curtesy of TwinStar Credit Union. Random drawings occur on the first of the month following each quarter and include only those who completed Budget basics during that quarter. Participants do not have to be members of TwinStar Credit Union to complete the course.