About

Dynamic Dads
This program is a 14-week court approved, evidence-based parenting class for dads uses the award winning "Nurturing Fathers" curriculum, supplemented with discussion and presentations. It is a strength-based parenting group that provides an opportunity for dads to build and strengthen positive parenting attitudes and behaviors, while in the company of other dads on a pathway to becoming "Dynamic Dads." When fathers are actively involved in their children's lives, the whole family thrives.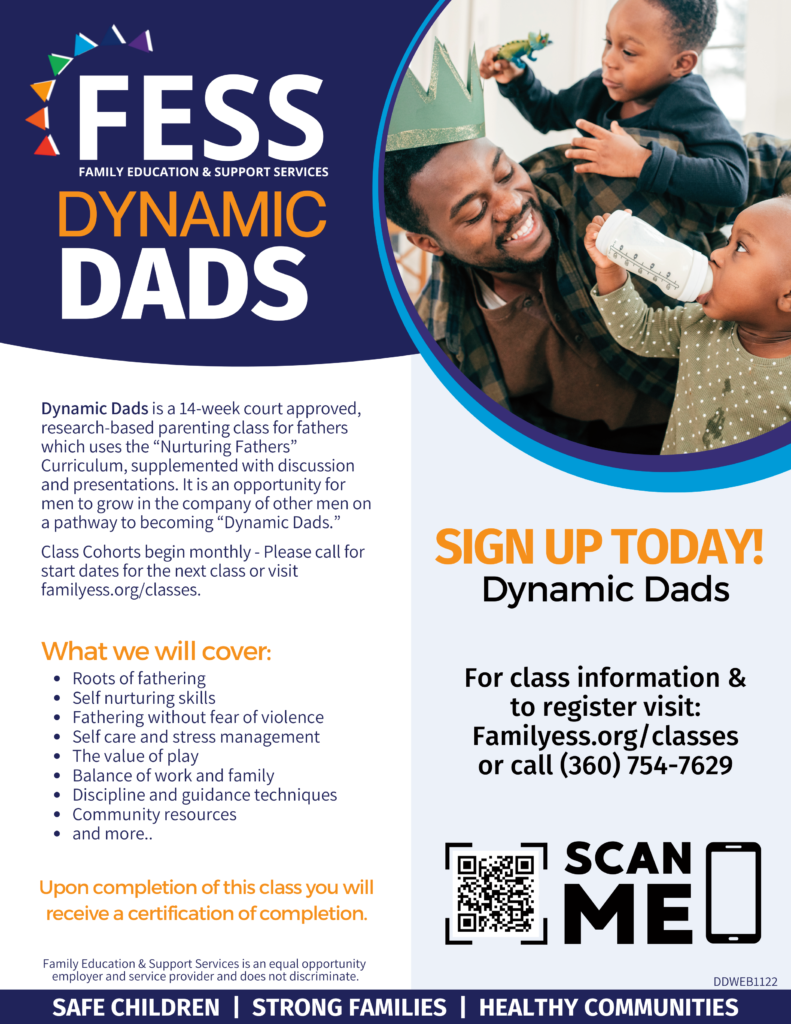 Trainings/Workshops
2022-2023
DD #73 9/5/23 – 12/5/23 [Tuesdays 3:30-5:30pm]
2023-2024
DD #74 10/18/23 – 1/17/24 [Wednesdays 6-8pm]
DD #75 11/2/23 – 2/1/24 [Thursdays 3-5pm]
DD #76 12/12/23 – 3/12/24 [Tuesdays 3:30-5:30pm]
Call our office at 360-754-7629 to register.