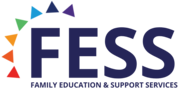 FESS' Ghostly Gathering Oct. 28: Cornhole and costumes and candy, oh, my!
OLYMPIA – Get your family and fiends together for a screaming-good time at "Ghostly Gathering," a one-of-a-kind family event Oct. 28. From noon to 8 p.m., the Thurston County Fairgrounds in Lacey will be the scene of non-stop Halloween revelry. What's in store? Cornhole Challenges for adults, teens and families, along with activities and games for all ages, costume contests, live music, raffles, prizes and much more. Community partners will have booths, and local food trucks will be on hand to nourish all the ghouls and sprites.
"It's going to be a really fun event with lots of surprises along the way," said Shelly Willis, executive director of Tumwater-based Family Education and Support Services (FESS), the event's sponsor. We've planned it to ensure goblins of all ages have a great time."
The event will raise money for FESS programs that help protect the health and welfare of children, strengthen and support families and build stronger communities. Serving Thurston, Mason, Lewis, Grays Harbor, Pacific and Pierce counties, FESS helped more than 8,500 individuals last year.
Ghostly Gathering's mayhem kicks off with "Too Cute to Spook," from noon to about 2 p.m. The Family Cornhole and Teen cornhole divisions get underway, too. Meanwhile young spirits also can Trunk-or Treat, enjoy gobs of games and activities and compete in a kids' costume contest.
From 2 to about 7 p.m., the fun and games continue for all ages during "Eat, Drink and Be Scary." Individual Cornhole with three skill levels begins. Also on the docket are a teen and adult costume contest and an old-fashioned cake walk. As dusk settles, from 5 to 7 p.m., relax at the beer garden and enjoy live music, hosted by local DJ and musician Bobby Williams.
At 7 p.m., it's time for the young sprites and spirits to go home, eat junk and watch scary movies while the grown-ups enjoy "Ghouls Night Out." The Halloween-themed drag show will feature Valerie Veeta and Alpha Q. Doors open and drink sales begin at 6 p.m., with the show beginning at 7 p.m.
Add to the excitement right now by buying a chance to win a guitar autographed by members of the popular rock band STYX. For raffle tickets, go to Facebook groups, then to the "Family Education and Support Services" page and click on the link in the posting. Tickets are $25 each, and only 200 raffle tickets are available so get yours today. All proceeds support FESS' mission.
The STYX guitar drawing will be at 6 p.m. at Ghostly Gathering. This hip collector's item, donated by Music 6000, is on display there until the day of the event.
Ghostly Gathering Prices:
Entry prices from noon to 4 p.m.:
$10 – individual adults.
$5 – teens.
Free – kids 12 and younger. Must be accompanied by an adult.
$20 – family.
Entry is free to all registered Cornhole players. (Register online at the FESS website.)
After 4 p.m.
Parking is free.
Willis said FESS had a popular Cornhole challenge earlier this year, drawing about 180 adult Cornholers. The organization decided to expand it and tie it to Halloween so families could enjoy competition, as well.
Cornhole challenges start at noon and go until 7 p.m., with trophies and exciting prizes to be awarded. Participants compete in one of the following:
-Family-of-Four Cornhole Challenge for teams of one or two adults and two or three children under 12. Competition from noon-2 p.m. Registration: $65. (Event will be outdoors, weather permitting.)
–Teen Challenge (teams of two), 1-3 p.m. Registration: $40 per team.
–Individual Adult Challenge, about 2 p.m.-5 p.m. Individuals register in either the novice, intermediate or expert division. Registration $35 per person.
To register for the Cornhole Challenge, or for more information on the Ghostly Gathering, go to  the FESS website.
FESS is a non-profit organization launched in 2000 with the mission of inspiring healthy child development by providing quality, evidence-based family education and support services that help build resilience. It is guided by the belief that strong families begin at home, and that by supporting adults in raising healthy children, families are strengthened. FESS also strives to create a thriving community. As part of fulfilling its mission, it provides trainings to "frontline" social service providers, teachers and all community members who influence the health and well-being of children.
###