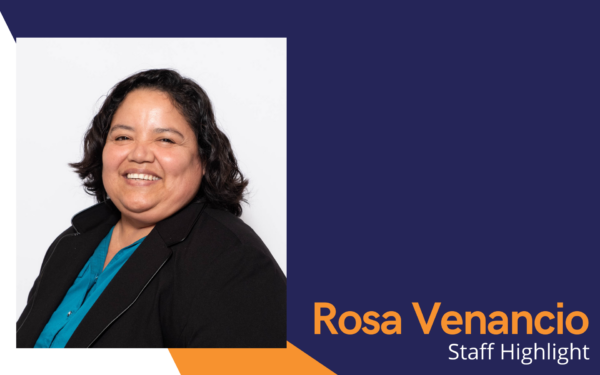 Staff Highlight: Rosa Venancio
An interview with Rosa Venancio, Bi-Lingual Community Engagement
Rosa Venancio is a fluent Spanish speaker who wants to use her ability to connect more members of the Spanish speaking community to the services offered by Family Education & Support Services (FESS), "I want to include everybody," Rosa said. "I'm focusing on Spanish speaking family as a resource for FESS" to broaden its outreach.
Rosa has focused her initial work on Mason County, providing workshops and other trainings, and is working to bring more Spanish Parent Trainings to Thurston and Lewis counties.
She sees as part of her mission the goal of empowering women in her community "to let them know they are not alone." She wants to work with professionals to participate in those discussions and teach individuals how to advocate for themselves.
"I'm very grateful to be part of FESS," she said. "What we do is awesome."
To contact Rosa: 360-754-7629; rosa@familyess.org